Remaining in the context of the pastry shop, it was decided to produce three variants of biscuits with the same shape as Como Lake.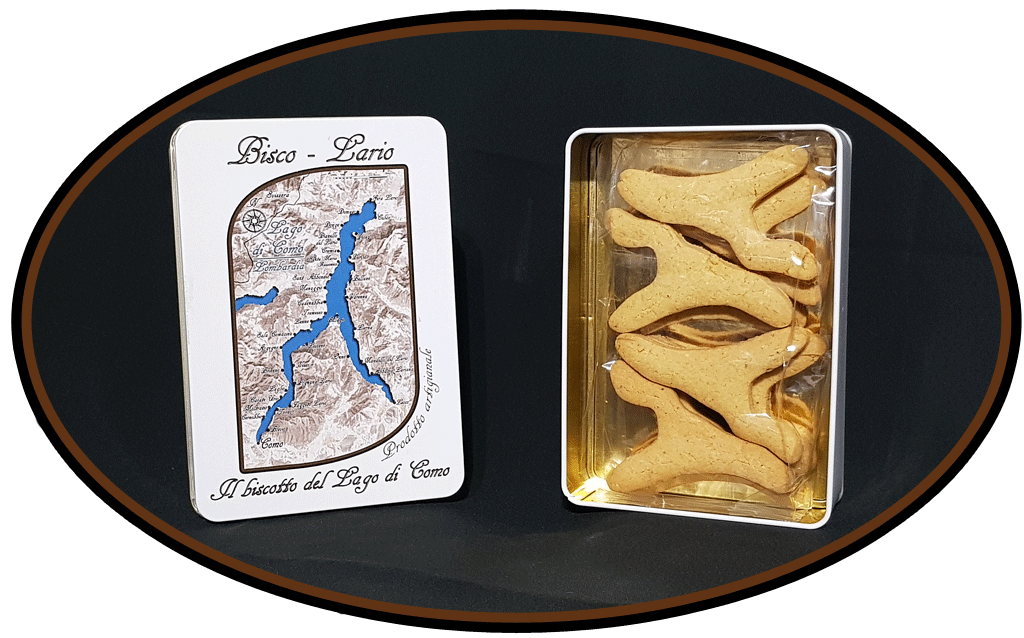 Bisco – Lario
Where it all began: a soft dough made of traditional local ingredients, shaped like the most beautiful Lake in the World.
Ingredients
Flour
Sugar
Chestnut flour
Butter
Walnut flour
Eggs
Walnut liqueur
Yeast
Salt
Ciocco – Lario
Three different chocolates, from sweet white to classic milk and even the purest flux for true fans.
Ingredients
Sugar
Vegetable fats
Low fat cocoa powder (20%, 23%, 25%)
Flavourings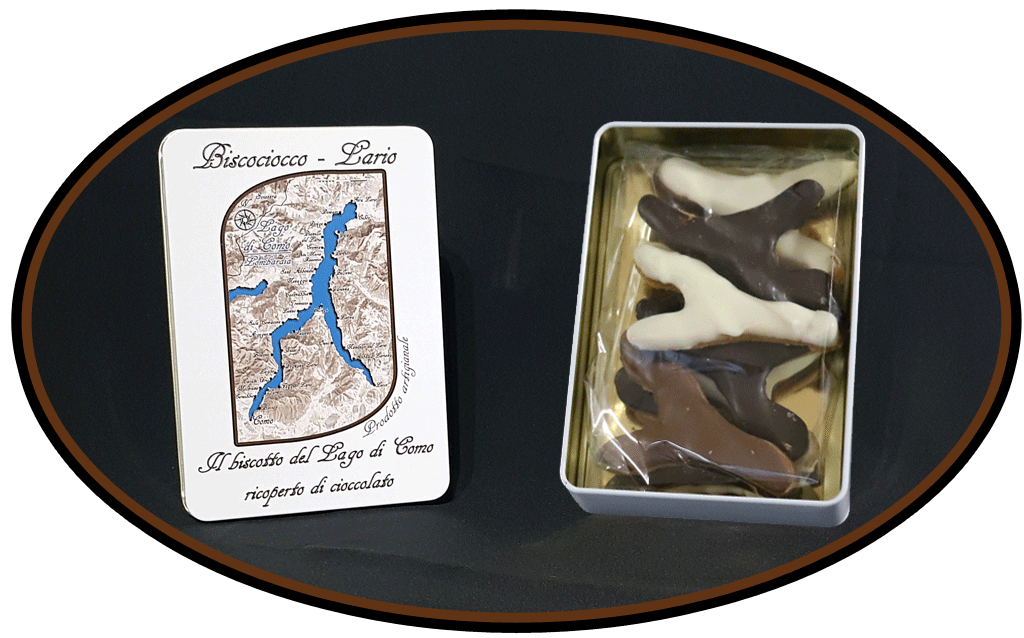 Biscociocco – Lario
A perfect wedding: a soft biscuit covered by three different variants of chocolate.
Ingredienti
Flour
Sugar
Chestunt flour
Butter
Walnut flour
Eggs
Walnut liqueur
Yeast
Salt
Cioccolato di copertura:
Sugar
Vegetable fats
Low fat cocoa powder (20%,23%,25%)
Flavourings