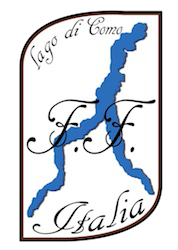 The biscuits represent a variegated world made of tradition and artisan knowledge.
Each biscuit has its own shape, a story and a reason, and based on the quality and consistency of the dough they are made of, they are usually divided into buckets, soft or crumbly.
The Bisco Lario is an excellent and simple artisan pastry product, which was produced by hand using the raw materials offered by the Como area: flour, chestnuts, walnuts, butter and eggs: genuine and local products.
We therefore prefer to classify it among the soft, very tasty biscuits, whose delicate and fragrant particular taste allows a pleasant tasting at various times of the day.
This biscuit, which with its original Como Lake shape fully expresses a unique and characteristic flavor, has always remained a grandmother's recipe jealously guarded, and revived without changes over time.